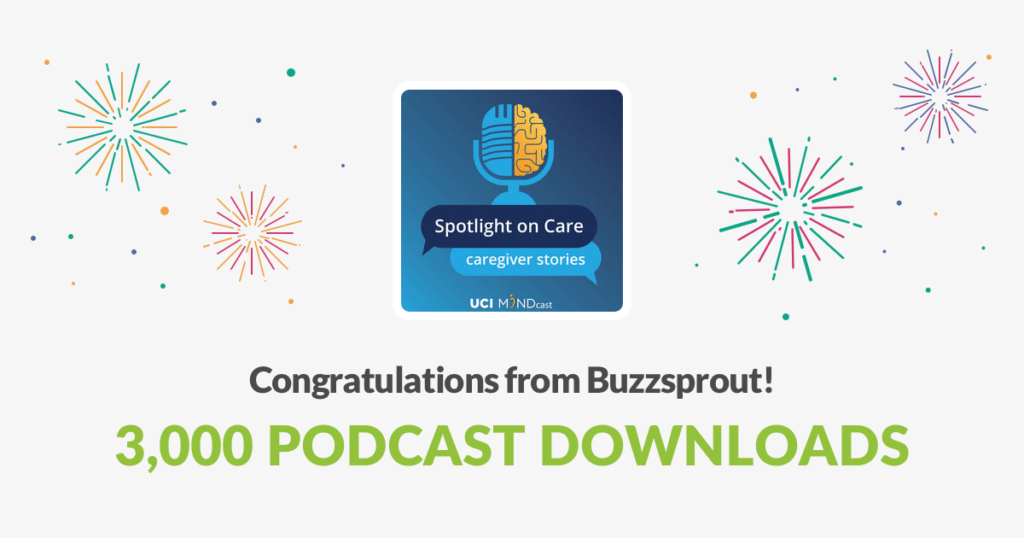 Thank you to our listeners! Catch up on the latest episodes of our podcast for caregivers, Spotlight on Care:
Related posts:
New Mouse Model Provides 1st Platform to Study Late-Onset Alzheimer's UCI School of Biological Sciences Dean Frank LaFerla is co-senior author of a study involving a new genetically engineered mouse model that, unlike its predecessors, is based on the most common form of Alzheimer's disease. This could help lead to major strides in the fight to end this deadly disease!...
Place Your Order for Free At-Home COVID-19 Tests Residential households in the U.S. can order one set of 4 free at-home tests from USPS. Here's what you need to know about your order: Limit of one order per residential address One order includes 4 individual rapid antigen COVID-19 tests Orders will ship free starting in late January Fill...
UCI Generates Preliminary Evidence of a Gene Mutation That May Reduce Risk of Alzheimer's Disease Image Courtesy: AARP Through new developments in Alzheimer's research, UCI scientists have uncovered evidence of P522R, a particular gene mutation that may aid in minimizing the risk of developing Alzheimer's disease. Alzheimer's disease is a progressive disorder that slowly deteriorates memory and thinking skills in the brain, eventually leading to...